Have you heard the news? I have a new interiors podcast called HELLO HOLLY! It's available on iTunes, Spotify, AudioNow and in many other places where podcasts are found. I'm so excited because I have for my first guest, Scandinavian design and lifestyle expert, Niki Brantmark from My Scandinavian Home. For episode 1 we talk all about Scandi design, her life as a blogger, mother, Swedish expat from London, book author and design service founder. Niki is an amazing business woman (so savvy!) and I really love our podcast together and I'm pretty certain that you will too. She has a ton of knowledge and great tips to share for those of you curious (or obsessed) with Nordic style.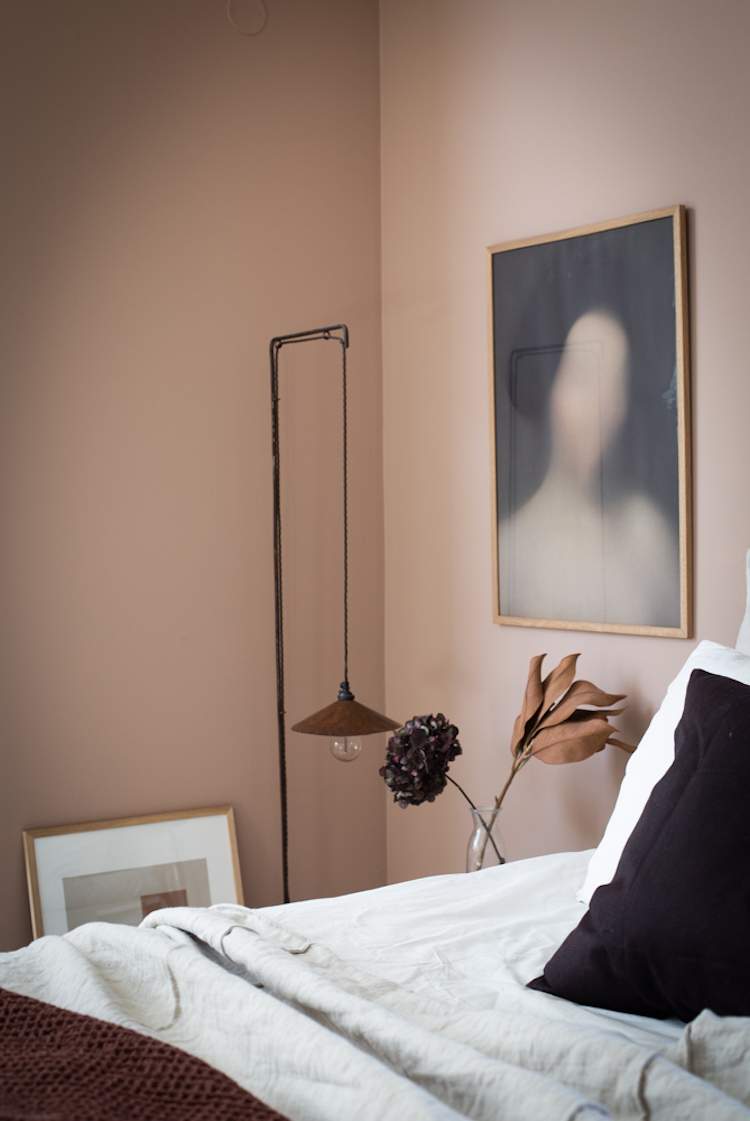 Each podcast is 30 minutes, next week I'm talking to an amazing trend expert for instance, and they're available bi-weekly. I am so excited about this project and very happy to have a podcast that people all over the world can tune in to in order to listen to creatives talk about interiors, trends, business topics relating to creatives, and so much more – but always focused on interiors, trends and friends!
It's wonderful that after 10 years of recording podcasts alone in my office for my 10,000 students in my Blogging Your Way e-courses, that I'm finally sitting in an actual recording studio face-to-face with my guests at G+J in Hamburg having conversations – and the best part is – we don't cut or edit them. I actually LOVE that. We press record and for 30 minutes, the conversation just flows – without stop. This way the conversation is kept authentic and exactly as it would be if you were sitting at a table nearby listening to two friends having an animated chat- that is exactly how I want HELLO HOLLY to feel – like you are spying on two friends – so I invite you to pull up a seat and listen in. My guests are amazing and each one will give you something valuable (or many somethings!) to take away from your 30 minutes with us. Listen in the car, during your run, while you cook, in the shower… But please tune in because I promise they'll brighten your day.
Also with each podcast, I always ask the same question in the beginning, "What are you excited about right now?" and the same closing question, "What makes a house a home to YOU?". And the rest, in between those questions, is anyone's guess. I barely prepare and usually wing it, but that's what I like the most – because when I prepare too much I lose my zest and suddenly the conversation becomes a robotic question and answer, or too rehearsed and perfect-sounding, and that's NOT my style. So HELLO HOLLY is a real conversation with real people about real interiors topics.
In the near future, I'll also be setting up podcasts with people who cannot travel to Hamburg to record live with me. We are still working that out. But I'd love to have great people with stories they want to tell about the creative things that are doing. If you have something you feel needs to be heard, I want to talk to you! If you have a good story about your creative business, a design problem you've had and handled, ways you run your shop that are successful, how you market your brand, tips on how to win at social media, whatever you have that can teach and inspire our listeners, I would love to hear from you. The only requirement is that you speak and understand English (but you don't have to speak perfect English!) and that you have something to talk about that you're passionate about.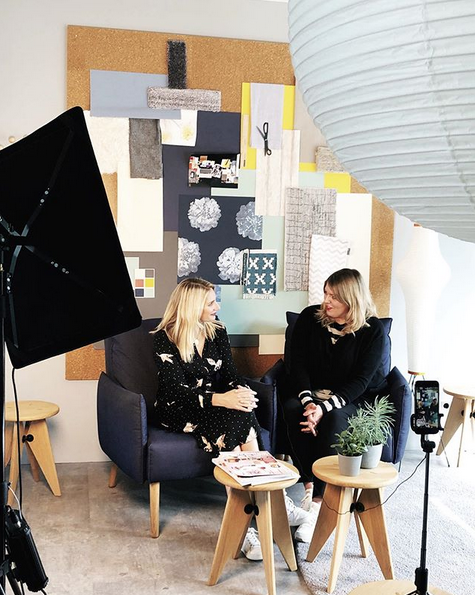 HELLO HOLLY Episode 1 is now available soooooo please listen to it and most importantly, leave a nice review (only if you mean it!) and star rating (on iTunes) because it really matters and the support means we can keep the podcasts going and going and going! And that's what I want. The more voices, the more stories – the more inspiration, motivation and ideas we can bring to the world and the more I can continue to support the creative community that I love so much.